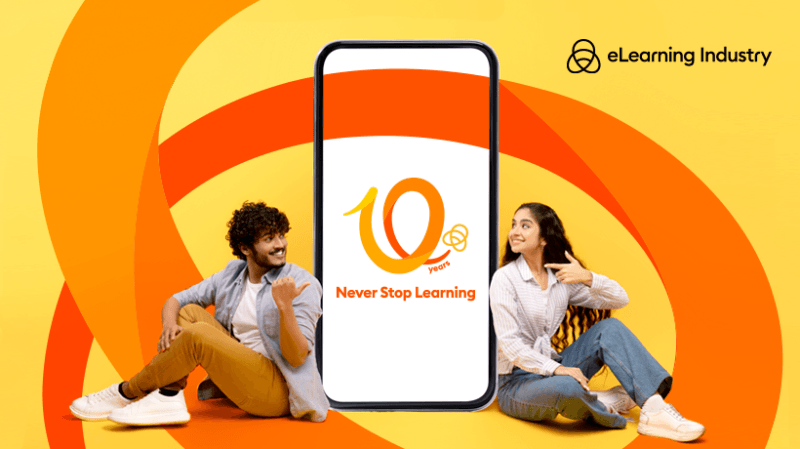 Aiming For Authenticity, Not Perfection: Having Integrity As A Core Value
We had the honor of being named Best Workplace Hellas 2022, but shaping our values certainly didn't happen overnight. Speaking from personal experience, we know that cultivating a strong culture is no small feat. It takes time, dedication, and a healthy dose of patience to not only create it but sustain it. Our hope is that, by sharing our trials, tribulations, and triumphs, we can help other organizations avoid the pitfalls and build a wow-worthy culture. Everyone can achieve this with perseverance and a plan of action.
Stick around our site if you don't want to miss out on the virtual festivities, as we will be releasing special content throughout the rest of the year.
The core value that gets this cultural pillar party started is one that we feel has been pivotal to our success: integrity.
One could say that integrity is a term that's often used in corporate environments but rarely explained. We're taking this opportunity to delve into what this core value means, why it's important, and how it has been an integral part of our history thus far.
What Is Integrity And Why Is It Important?
What does integrity mean to you? Like most intangible values or qualities, the definition of integrity greatly depends on a person's background, experiences, personality, or even job responsibilities. In our everyday lives, we might display it by informing a cashier that they gave us more change or by turning in a valuable lost item that we found on the street.
In the workplace, it could be anything from using company resources responsibly to responding to clients in a timely and authentic way. From a general standpoint, workplace integrity means having a set of strong values and principles, such as reliability, honesty, loyalty, and trustworthiness. However, at its core, we believe there is one phrase that encapsulates every definition: doing the right thing when nobody's watching. Real integrity isn't just about going through the motions but always following your inner moral compass, even if it leads you down a path paved with tough choices.
Businesses seek integrity at all levels for a number of reasons. High-integrity employees are trustworthy, dependable, and passionate about supporting their team to achieve its overarching goals. At the other end of the spectrum, managers with integrity are more successful in attracting and retaining top talent. Not to mention that their example helps build the foundation for a company culture of true integrity.
Teamwork is yet another reason why integrity in the workplace is essential. Employees who operate under the same set of values are more likely to be effective collaborators who collectively focus on their organization's productivity and future success. This also creates a safe work environment where employees are happy and self-assured, which increases staff retention rates. Finally, let's not forget that treating customers with integrity strengthens your public image, boosts client satisfaction, and ultimately translates to more revenue.
Never Stop Learning: Integrity In Action At eLearning Industry
eLearning Industry launched its Culture Shaping Project back in January 2019. Christopher Pappas, our founder, presented the whole company with a mission and a five-year strategy for growth, which included his vision for eLI's renewed corporate culture. He then did something quite remarkable for an organizational leader: he challenged everyone to help him shape the company's culture from the ground up.
One of our biggest challenges was focusing on the values that would define our new corporate culture. It all hinged on a simple but profound motto: "respect within the company." Christopher felt, and still feels, that it's important for everyone to know that their contribution to the company is equally appreciated and valued. There's no room for one-upmanship if you want to have integrity as a core value within your company culture.
We are consistently open and genuine within our team and with our clients. When a member of the eLI team lacks the necessary know-how or skills, they're encouraged to ask for help. If one of us makes an error, we're not afraid to discuss it and treat it as a learning opportunity. Mistakes shouldn't be regarded as roadblocks but as stepping stones to personal growth.
Brand Integrity: A Story From The eLI Team
We asked our team to share their stories of cultural values in action. Here's what one employee had to say about integrity at eLearning Industry:
I think this story perfectly exemplifies why integrity is about doing what's right versus what's easy. My workday began with the usual departmental morning team meeting. After our serious daily discussion about breakfast (I am a foodie, after all), we collectively realized that this particular day was the deadline to complete an analysis report for a content development project. The trouble was that there was still a significant amount of research to be done and we probably couldn't tackle it on our own. Fortunately, at eLearning Industry, telling the truth and building relationships is the name of the game. We also take responsibility for our actions by owning up to our mistakes. So, I didn't hesitate to enlist the help of the SEO team to deliver the report on schedule rather than trying to hide the fact that my team wasn't able to wrap up it in time. I also scheduled a post-project recap session with my team to discuss areas for improvement and avoid unnecessary delays in the future.
Tips Companies Can Use To Cultivate Integrity In Their Culture
This is the way eLearning Industry has been experiencing integrity in the past decade. Although we know that the road to integrity looks different for every organization, below we share 3 tips that can get you started on the right foot.
1. Define Integrity In Your Organization
The first step to creating your own culture of integrity is clarifying what it means to you and your organization. Examine company policies and procedures to determine if employees are being faithful to their promises or supportive of their colleagues. Then, get your employees' opinions on how they conceive integrity and what improvements they suggest. This way, you can slowly start modifying or building a company-wide code of ethics and morals.
2. Encourage Accountability Among Employees
Employees with integrity are sought after in businesses, as they are always organized and aware of what is expected of them. If you've noticed that not all employees have a knack for organization, it would be a good idea to implement personal daily task sheets or project management solutions. This way, they can note down any responsibilities, tasks, or deadlines. And in the case that something slips through the cracks, empower them to accept responsibility so that the issue can be quickly resolved.
3. Be A Role Model
On that note, it's crucial to remember that the management team is a big part of this equation. You can't expect employees to follow the company's code of ethics and demonstrate integrity if their leaders don't practice what they preach. Take responsibility for your decisions, even if you made the wrong one. Treat everyone with honesty and respect, stay true to your words, and be a hard worker. Your work ethic and attitude can create a positive work environment and become a beacon that keeps everyone on the right path.
Conclusion
Having integrity as a core value means that you never stop learning. It's not a matter of striving for perfection but being true to your company's brand and beliefs. If you'd like to learn more about eLearning Industry's origins and other values that shape who we are today, check out The Best Things Begin On Balconies: A Celebration Of Our 10th Year.
You can also download our eLI Audience Survey 2022: Leveraging eLearning Buyer Insights To Fuel Marketing Strategies to dive into the survey data analysis and see the real effect of working from home and social distancing on eLearning professionals, HR pros, and corporations worldwide.
Finally, we'd like to invite you to guest post on eLearning Industry to share your thought leadership with our ever-growing community, as well as subscribe to our newsletter to get the latest and greatest eLearning articles, news, and free resources delivered right to your inbox.