The World's Oldest Moss Outlived the Dinosaurs, but It May Not Survive Climate Change Scientific American
The Fungi-Mad Ladies of Long Ago JSTOR. Clickbait headline. The deck: "In mycology's early days, botanical drawing was, for some women, a calling. Their mushroom renderings were key to establishing this new field."
Rare Gray Wolf Pack Emerges in Unlikely Southern Sierra Nevada Habitat, Hundreds of Miles Away From Other Known Packs SFist
Credit Suisse retail investors plan lawsuit challenging UBS takeover FT
Climate
* * *
#COVID19
US COVID markers up slightly again CIDRAP. "The two main indicators that federal health officials use to track COVID-19 activity—hospitalizations and deaths—both registered small rises this week." That's because they're lagging indicators. "Biobot wastewater tracking suggests gradually rising levels in all regions of the country." Gradually rising:

Well, I think — surprisingly — CIDRAP comes close to minimizing here. Yes, the slope of this surge is less steep than previous surges, so in that sense, "gradual." However, the absolute numbers are high, already higher than one previous peak. Further, Midwest levels are not "gradually rising" at all; they are (ignoring possible backward revision) heading toward the vertical. As I wrote: 

Looks like the current surge is moving along quite nicely! Stay safe out there…. Open air camping on Labor Day, no? Far from the madding crowd? 232 days away…. And drive, as opposed to flying? Just a thought!

* * *

Long COVID in a highly vaccinated population infected during a SARS-CoV-2 Omicron wave – Australia, 2022 (preprint) medRxiv. N = 22,744. From the Abstract: "In a highly vaccinated population (94% with >=3 vaccine doses), almost 20% of persons infected with the SARS-CoV-2 Omicron variant reported symptoms consistent with Long COVID 90 days post diagnosis. Long COVID was associated with sustained negative impacts on work/study and a substantial utilisation of GP services 2-3 months after the acute illness; however, ED presentations and hospitalisations for Long COVID were rare."

Smart Thermometer–Based Participatory Surveillance to Discern the Role of Children in Household Viral Transmission During the COVID-19 Pandemic JAMA. From June, when we linked to it, but germane, as "Back to School" looms. From the Abstract: " In this cohort study using participatory surveillance to measure within-household transmission at a national scale, we discerned an important role for children in the spread of viral infection within households during the COVID-19 pandemic, heightened when schools were in session, supporting a role for school attendance in COVID-19 spread."

* * *

The Media Are Still Failing to Ask Serious Questions about Long COVID to Policy Makers Mike the Mad Biologist

Doctors struggle with how to help patients with heart conditions after COVID-19 CBS. They could start by wearing masks and supporting universal masking in health care facilities. Still, it's good to see "heart conditions" and "COVID-19" in the same headline. Generally, the two topics are kept carefully, even assiduously, apart.

No, We Haven't "Lived" with Diseases for Millions of Years Jessica Wildfire, OK Doomer. Wildfire is uneven. Here she is spot on.
China?
* * *
Myanmar
Sanctioned Myanmar Minister Visited India to Study Aadhaar The Wire. The "Aadhaar Unique Identity system." I can't imagine how that would help the Junta…. 

Junta Boss Advisor Faces 'Hopeless' Task: Solving Myanmar's Economic Crisis The Irrawaddy. The beatings will continue….
Africa
West African bloc scraps crisis meeting on Niger coup Al Jazeera. ECOWAS. "The meeting was indefinitely suspended for 'technical reasons.'"

From Chi-Town bagman to ECOWAS chairman: meet the former money launderer leading the push to invade Niger The Grayzone

China 'winning lion's share' of construction projects in Africa, study finds South China Morning Post
European Disunion
France's supreme court suspends gov't decision to dissolve environmental activist group France24
Syraqistan
US pressures Saudi Arabia to sell oil in dollars, not Chinese yuan, amid Israel negotiations Ben Norton, Geopolitical Report

Taliban's Massively Successful Opium Eradication Raises Questions About What US Was Doing All Along Mint Press
Dear Old Blighty
'An utter disgrace': 90% of England's most precious river habitats blighted by raw sewage and farming pollution Guardian
New Not-So-Cold War
* * *
Biden Administration
Lina Khan: The most feared person in Silicon Valley is a 34-year-old in DC Yahoo Finance. 

AOC demands DOJ target Clarence Thomas over relationship with Republican megadonor FOX. Several "megadonors" (billionaires), in fact. Driven by Pro Publica reporting.
2024
The Sweep and Force of Section Three William Baude and Michael Stokes Paulsen, University of Pennsylvania Law Review. Important!! The Abstract:

Section Three of the Fourteenth Amendment forbids holding office by former office holders who then participate in insurrection or rebellion. Because of a range of misperceptions and mistaken assumptions, Section Three's full legal consequences have not been appreciated or enforced. This article corrects those mistakes by setting forth the full sweep and force of Section Three. First, Section Three remains an enforceable part of the Constitution, not limited to the Civil War, and not effectively repealed by nineteenth century amnesty legislation. Second, Section Three is self-executing, operating as an immediate disqualification from office, without the need for additional action by Congress. It can and should be enforced by every official, state or federal, who judges qualifications. Third, to the extent of any conflict with prior constitutional rules, Section Three repeals, supersedes, or simply satisfies them. This includes the rules against bills of attainder or ex post facto laws, the Due Process Clause, and even the free speech principles of the First Amendment. Fourth, Section Three covers a broad range of conduct against the authority of the constitutional order, including many instances of indirect participation or support as "aid or comfort." It covers a broad range of former offices, including the Presidency. And in particular, it disqualifies former President Donald Trump, and potentially many others, because of their participation in the attempted overthrow of the 2020 presidential election.

Both Baude and Paulsen are members of the Federalist Society. I will be interested to see how Turley reacts to this (and he should react).

The Memo: Legal chaos engulfs Biden and Trump The Hill

* * *

'Shoeless Joe' Weiss and the fixing of the Hunter Biden game Jonathan Turley, The Hill 

The Bidens' Case Will Keep On Giving Moon of Alabama

* * *

Vivek Ramaswamy says US 'climate change agenda' is a 'hoax' The Hill. He's a loonie.

Ron DeSantis and his backers paid $95,000 to an Iowa religious leader's group Reuters
Spook Country
Commentary on the Implementation Plan for the 2023 US National Cybersecurity Strategy Schneier on Security. I'm a little surprised to see Schneier simply quoting the Atlantic Council ("…finally implementing a working digital identity solution…", "… the precarious present for the administrative state…". And much else).

This Is What Happens When People Start Actually Reading Privacy Policies The Markup
Digital Watch
AI will be at the center of the next financial crisis, SEC chair warns Felix Salmon, Axios

Multinationals turn to generative AI to manage supply chains FT

* * *

Two rival robotaxi services win approval to operate throughout San Francisco despite safety concerns AP. Willie, good job.
The 420
The age of K: how ketamine became the decade's defining drug The Face
Zeitgeist Watch
Note: All three of these trends have the effect of reducing crowding in poorly ventilated spaces.

It's not just the office people don't want to go to: COVID looks to have permanently severed something as school attendance plummets and keeps dropping Fortune

Hundreds of government employees in San Francisco told to work from home due to the high levels of crime in the area, report says Insider

Airlines can't add high-end seats fast enough as travelers treat themselves to first class CNBC
Understanding Migration Trends to Prepare for the Post-Pandemic Future Federal Reserve Bank of Cleveland
Class Warfare
Fourteen days across the Atlantic, perched on a ship's rudder BBC (Furzy Mouse).
Antidote du jour (via):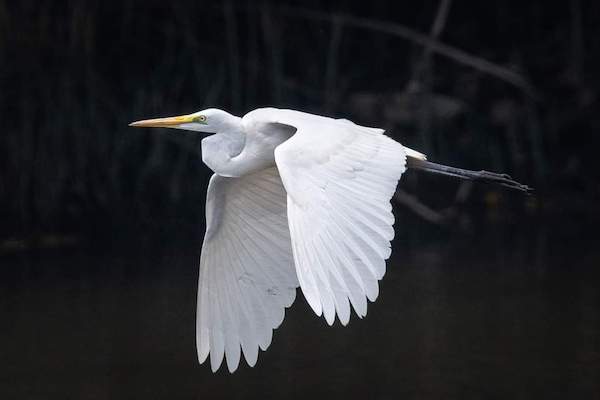 Bonus antidote (JB):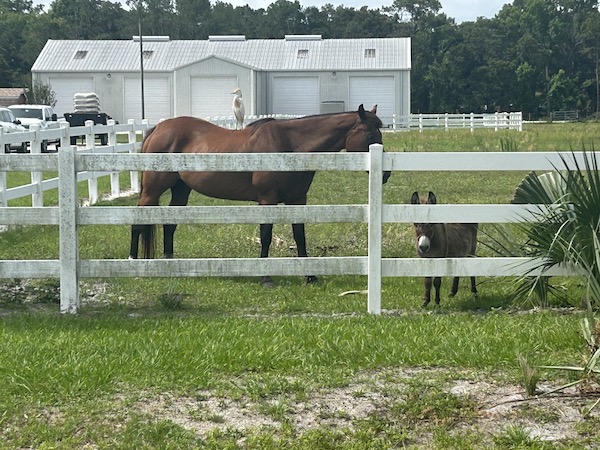 JB writes: "Here is photos L. took one morning on her run."
See yesterday's Links and Antidote du Jour here.