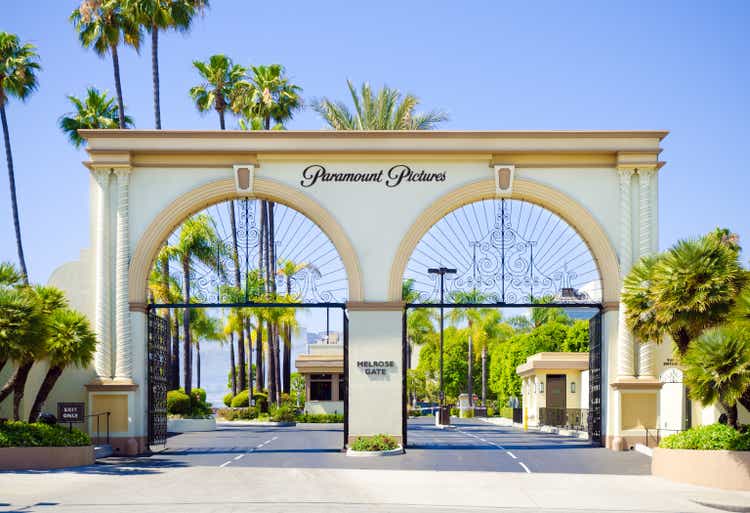 Paramount Global (NASDAQ:PARA) was 5.6% higher Friday morning, the day after its controlling shareholder National Amusements drew a $125M strategic investment.
NAI — the longtime vehicle of the Redstone family for controlling Viacom and CBS (now back together again in Paramount) — got the cash infusion from BDT Capital Partners, an affiliate of BDT & MSD Partners, known for serving family and founder-led businesses.
The move offers financial flexibility to Paramount after a rough earnings season where it slashed its dividend 79%. The company will repay indebtedness without having to pledge additional equity shares.
It's led Loop Capital to upgrade Paramount (PARA) (NASDAQ:PARAA) to Hold from Sell, with analyst Alan Gould saying "we no longer believe the downside is that much greater than the upside."
It's not entirely clear just what the investment really means, though, Gould said.
"The bull case is that the financial pressure will force PARA to find a buyer and shareholders will achieve private market value," he said. "The bear case is that there are no buyers for the cable assets, the streaming business is a work-in-process, and Shari Redstone will not sell just the studio, the only asset that would have multiple highly interested buyers."
Gould has a $14 price target; Paramount stock (PARA) rose to $14.86 Friday morning.