Summer is far from over, at least as far as the denizens of Cousins Beach are concerned. As of Aug. 3, 2023, the news is official: The beloved Prime Video series The Summer I Turned Pretty, based on the books of the same name by To All The Boys I've Loved Before author Jenny Han, is headed for a season 3. Prepare for more Taylor Swift songs! Here's what we know so far about the next chapter.
When will The Summer I Turned Pretty season 3 come out?
Although the third season was greenlit ahead of the ongoing WGA and SAG-AFTRA strikes, the strikes have put a halt to work on the series—including (but not limited) to scriptwriting and filming. As Han revealed on her Instagram, "It's been hard not being able to work on the show because of the ongoing strikes, but we can't wait to get going on Season 3 as soon as we're able."
The show has historically released episodes during the summer, in keeping with its name. (Season 1 began rolling out in June 2022, and season 2 in July 2023.) So it stands to reason that summer 2024 would have served as season 3's launching pad. But the strikes will prevent the cast and crew from following the same production schedule they used for season 2, which began filming in July 2022 and wrapped by November of the same year. Therefore, a best guess for when season 3 might actually land is summer 2025—but that's pure conjecture at this point.
More From ELLE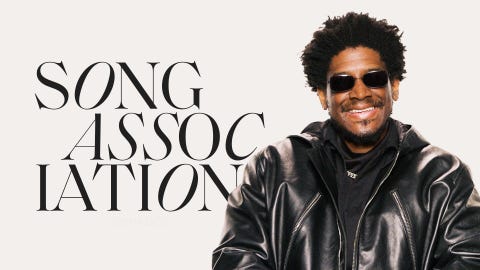 What will season 3 be about?
There are three books in the series The Summer I Turned Pretty is based upon, and thus far seasons 1 and 2 have adhered closely to the content of the books. Season 3, then, will likely lift its plot from the third and last book in the series, We'll Always Have Summer, which is set two years after the events of It's Not Summer Without You. So it wouldn't be a surprise to discover a time jump between the season 2 finale and the season 3 premiere.
As for the plot, we'll avoid spoilers, but expect protagonist Belly (Lola Tung) to confront her true feelings for the Fisher brothers (Christopher Briney and Gavin Casalegno). A final verdict is incoming!
How many episodes will there be?
As Han revealed on Instagram, season 3 of The Summer I Turned Pretty will feature "10 whole episodes," two more than season 2 and three more than season 1.
Who will be in the cast?
Expect most of the cast to return, including Tung as Belly, Rain Spencer as Taylor, Sean Kaufman as Steven, Jackie Chung as Laurel, Casalegno as Jeremiah, and Briney as Conrad. After all, season 3 is, as one commenter put it, "for the Conrad girlies. 🤪💅🏼"
Should I read the books while I wait?
Absolutely. Check out the full series below.
This story will be updated.

Culture Writer
Lauren Puckett-Pope is a staff culture writer at ELLE, where she primarily covers film, television and books. She was previously an associate editor at ELLE.