Last week's poll shows that the new OnePlus 10T does not live up to previous OnePlus models that fans adored. Instead, removing the alert slider and adding a questionable 2MP camera makes it feel like the brand has lost its identity. Is that everything that is wrong with the 10T?
You know the three most important things in real estate are: 1) location, 2) location and 3) location. This situation is no different – you'd be hard pressed to find a Snapdragon 8+ Gen 1 phone in the US for $650.
Not to mention that if you pre-order now, you will get the 16/256GB model instead of the 8/128GB one, thanks to a $100 discount for the higher capacity option. Yes, this means that right now both the 8/128GB and 16/256GB units cost the same. Looking at it that way, the OnePlus 10T is a pretty good deal.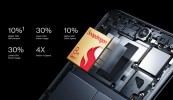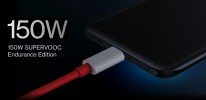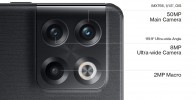 OnePlus 10T: Great chipset • Blazing fast charging • A camera that leaves a lot to be desired
Unless you had your heart set on high quality Leica cameras with a 3.3x telephoto lens or an LTPO2 display with QHD+ resolution and dynamic refresh rate up to 120Hz. The plastic frame really doesn't help matters either. There is a reason the OnePlus 10 Pro costs $150 more, several reasons, in fact.
But what if you're in a region with more variety than the US market? Well, have a look at the poll results. Most people can't justify the cost of the 10T, especially considering the slightly higher €700/₹50,000 price tag for the 8/128GB model that is made worse by the lack of a free memory upgrade.

That's still a great price for a Snapdragon 8+ Gen 1 phone with 150W charging (well, 125W in the US due to the 110V electricity). However, fewer than 1 in 5 voters reported interest in buying a 10T. On the plus side, even fewer would pick the pricier OnePlus 10 Pro over the 10T, so the new model is not hopeless, but it is facing an uphill battle.